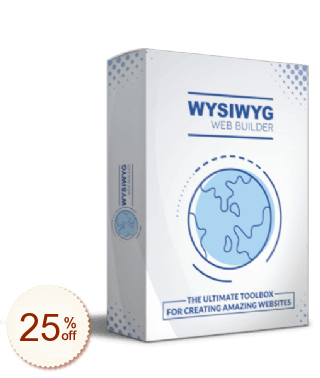 Begrenzte Zeit:
Adobe Dreamweaver is a good choice for web page creation and design software; what you see is what you get. However, compared to the large installation package, the cumbersome functions of Dreamweaver with WYSIWYG Web Builder, which less than 8 MB, lightweight web creation tool, you can have a try.

WYSIWYG Web Builder features:
* Full graphic design of web pages and websites, i.e., what you see is what you get.
* It is suitable for beginners, can design without mastering HTML knowledge, and supports drag and drop feature.
* Support HTML 4, HTML5, XHTML, CSS3, PHP and other web page formats
* Support template function
* Support insertion of HTML5 audio / video files or Flash video formats
* Support photo album, mouse over the image, flip text, and other special effects.
* The software comes with a navigation bar, menu bar, and various navigation options.
Tags
Spezifikationen
Kundenfragen und -antworten
Empfehlungen