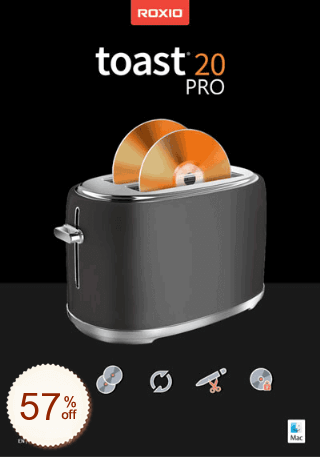 Toast Pro 20% sparen
Gutscheincode:
Please enter coupon TOAST19SAVE20 in the shopping cart to get additional 20% discount!
4,717 der umsatz
Single Lifetime License
20% off $119.99
Begrenzte Zeit:
Toast Pro is an excellent professional DVD burning software on the Mac. Toast Pro has added many new features, including multi-drive simultaneous burning, save custom video data in addition to the conventional disk burning function. At the same time, Toast Pro supports direct uploading to social networks or video sites, such as youtube, Vimeo, or Facebook. Simultaneously, it optimizes the technology, called VideoBoost technology, which can accelerate the H.264 video conversion and coding.
Tags
Spezifikationen
Version:

20

Hersteller:

Roxio

OS:

Lizenz:

A license is for a single user
Kundenfragen und -antworten
Empfehlungen