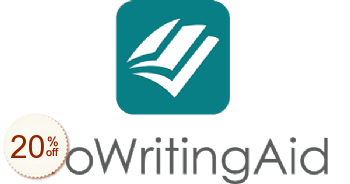 Premium - 1 Month
$20
Premium - 1 Year
20% off $63.20
Premium - Lifetime
20% off $319.20
Begrenzte Zeit:
ProWritingAid, as the name suggests, is an English "professional writing aid" software. ProWritingAid supports windows / MAC / Web pages and supports Word/Outlook add-ons (Windows only) and popular browsers plug-ins.
Since its birth, ProWritingAid has been used by users and compared with the big brother in this field,
Grammarly
. Although both are devoted to improving and polishing English writing grammar, there are still some differences in functions, fees, and features.
ProWritingAid is more cost-effective in terms of function and pricing.
ProWritingAid is more suitable for students who require higher grammar expression. In addition to the general embellishment function, ProWritingAid will also analyze the whole article, including repeated words, article structure, readability (Flesch reading score), and writing coherence.
ProWritingAid's grammar checking service is very powerful, with detailed classification. It can check spelling errors and check whether the words used are old-fashioned and cumbersome, vague, abstract and meaningless, whether they are too wordy, whether the length of sentences and paragraphs is appropriate, and whether there is plagiarism.
If you want to write novels or literary creations, ProWritingAid will be more suitable.
Advantage
:
* It is more affordable
* Relatively accurate
* Good correction functions
* Suitable for Writers
Disadvantages
:
* The user interface is not as friendly as other software
* Slower than Ginger and Grammarly
* It is suitable for native English speakers
* There is no mobile version
Tags
Spezifikationen
Version:

Letzte Version

Hersteller:

Orpheus

OS:
Kundenfragen und -antworten
Empfehlungen