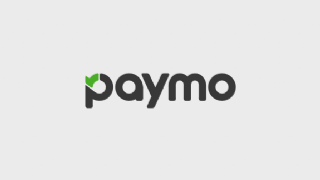 Small Office Plan - Billed Monthly
$11.95
Small Office Plan - Billed Anually
17% off $119.02
Business Plan - Billed Monthly
$18.95
Business Plan - Billed Anually
17% off $188.74
Begrenzte Zeit:
Paymo is capable of bringing your team to the same pace in your team project. It is a fully-featured platform to allow you to have a general picture and control your teamwork and timelines. From which you can do task management, time tracking, timesheet reporting, team scheduling, invoicing, integrations, and more! Therefore, with better efficiency, you will receive a creative team. Let's take a closer look at Paymo:

The Power of Paymo:
Task management & collaboration
1. Generate tasks according to your projects, and split them into manageable to-do lists.
2. Visualized task panel to get general project picture at a glance.
3. Set a timeline for each project.
4. Updates project process automatically.
5. Ability to attach files to bring all task contents together.

Time Tracking
1. Start/Stop the built-in clock on tasks
2. Able to track log time
3. Track everything on your computer automatically
4. Check timesheets and active timers.

Reporting
1. Generate reports automatically.
2. Reports on each user in projects.
3. Allow users to share reports.

Invoicing
1. Create estimates within one click.
2. Easy to issue and send invoices to clients.
3. Support multi-language invoices.
4. Generate and send invoices automatically based on your settings.

Integrations
1. integrate with various software like Google, Xero, QuickBooks Online, etc., 15+ efficient tools to improve your business performance.

And more countless functions & benefits you can enjoy ....
Spezifikationen
Version:

Letzte Version

Hersteller:

Paymo

OS:
Kundenfragen und -antworten
Empfehlungen