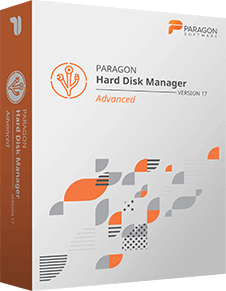 Advanced, 3 PC license Lifetime
$79.95
Single Seat License Lifetime
$39.95
Paragon Hard Disk Manager is a powerful, practical, and reliable hard disk partition tool. Its most significant feature is to achieve lossless partition on the premise of retaining the data in the hard disk. The new version has perfectly supported Windows 10.

Paragon Hard Disk Manager provides almost all partition functions, including creating partition, formatting, deleting/moving section, adjusting partition size, file system conversion, drive management, hiding/merging partition, active partition management, etc. With Paragon Hard Disk Manager, you can also quickly partition sections and expand the capacity of Disk C without restarting. If you install Windows via BootCamp on a Mac, you can also easily adjust your BootCamp partition size.
Tags
Spezifikationen
Kundenfragen und -antworten
Empfehlungen