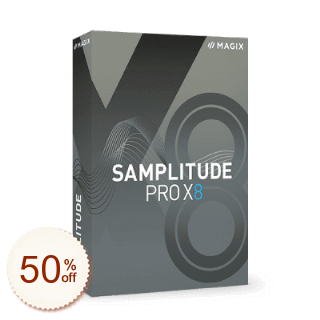 Samplitude Pro X6
25% off $299.25
Pro 365 (monthly price, paid annual)
20% off $18.39
Begrenzte Zeit:
Magix Samplitude Pro X6 brings new functions to optimize and personalize workflow. Includes a plug-in browser with the search function, advanced automation, and tools like dynamic EQ.

Start with dynamic EQ, which provides various filtering options and precise editing options for each frequency band. However, the core of Samplitude Pro X6 is workflow. It is not only optimized but also designed to be more personalized. For example, if you use a large number of plug-ins, you sometimes lose track of them. That's exactly where Samplitude pro X6 wants to help with the new plug-in browser. You can mark favorites, and you can use keywords (tags) and category filters to find them quickly. Very good!

The central automation control of the automation panel provides an overview of hybrid automation, which is beneficial to complex arrangements. Another workflow component is the dockable audio track editor, which can access all essential audio track functions, including audio and AUX settings, plug-ins, or mixing settings. The audio track editor can adapt to your preferred view, whether on the second monitor or when viewing vertically or horizontally.

Other new features include audio track output recording, which helps save and edit stem. In the process of playing, the editing work should be very smooth, and you can cut and reproduce the arranged audio without wasting time. The new Aux level control puts the level control of the Aux channel strip on the fader, which is expected to work more accurately and switch between Aux channels quickly. In addition, the resampling engine has been revised and can now use different sampling rates in one project.

All in all, this is your expected optimization, which will benefit your work through DAW and make everything as smooth as the new dynamic EQ.
Tags
Spezifikationen
Version:

X6

Hersteller:

MAGIX

OS:
Kundenfragen und -antworten
Empfehlungen