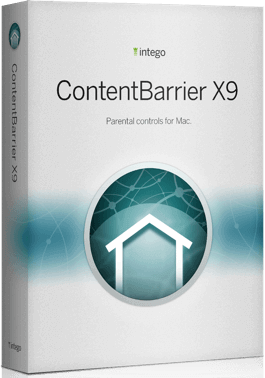 Intego ContentBarrier 40% sparen
Gutscheincode:
Please enter the coupon manually to get additional discount.
664 der umsatz
1 Year
40% off $29.99
2 Years
40% off $53.99
Begrenzte Zeit:
Morden kids get to access the digital world easily, but kids could access inappropriate content without any restriction. Intego ContentBarrier is the parental control tool for Mac users.

It provides services such as creating boundaries for any kids from inappropriate websites and dangerous people. Intego ContentBarrier can block the whole categories of websites like pornography or gambling sites, block inappropriate chats, and set a time limit for kids' internet use. Parents can choose to get an email alert once any inappropriate chat content is detected. It allows you to set up a specific list of approved websites to filter on when kids access them. It's also customizable to set different Internet access types and user profiles since kids have different maturity levels.

Supported Features
1. Mac users only.
2. Block websites with specific addresses, specific keywords, categories of content.
3. Support whitelist.
4. Support different types of internet access based on different user profiles.
5. Block inappropriate chats with anti-predator chat monitoring.
6. Optional to receive email alerts.
7. Check recorded chats history, including the chat partner's ID.
8. Restrict application network access.
9. Block inappropriate emails, game servers, peer-to-peer activity.
10. Support 'monitor only' mode without performing blocking.
11. Record keystrokes.
12. Support languages in English, French, German, Japanese, Spanish.
Tags
Spezifikationen
Kundenfragen und -antworten
Empfehlungen