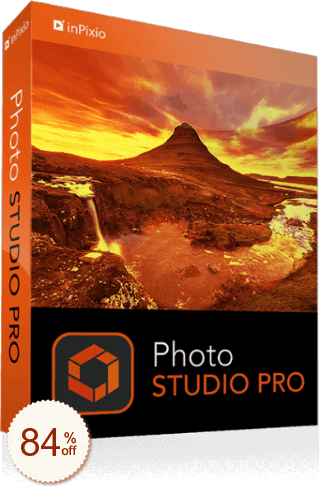 Photo Studio (1 Year)
40% off $29.99
Photo Studio Pro (1 Year)
50% off $39.99
Begrenzte Zeit:
If you go out for a trip, you will take photos as a souvenir, but too many irrelevant people and things are in the photos. How can you delete them better?

InPixio Photo Studio 11 is a comprehensive image processing suite, its predecessor is called Photo Clip, and it has built-in extremely practical matting and background erasing functions. But the new version of Photo Studio integrates these functions and adds a brand-new montage function. Using Photo Studio, you can easily add new images and backgrounds to photos. You can also add various decorative texts and stickers according to your needs. At the same time, you can also use powerful deletion tools to remove unwanted objects from photos, such as various signs, wires, people, and so on. In addition, you can cut out any details, figures, objects, or landscape elements from the photos, remove even the hair accurately, and the cut-out objects can use the photo montage function to make interesting collages, which is quite powerful. Although PhotoShop can achieve these functions, InPixio Photo Studio is more straightforward and easily used without any professional knowledge! InPixio Photo Studio 11 also brings us many new practical functions, including perspective tool, inPixio photo transmission, EXIF data and histogram, new adjustment tool, new background, and other visual contents, etc. It also supports the RAW format images, which are more intimate in film teaching and more convenient to use.
Tags
Spezifikationen
Kundenfragen und -antworten
Empfehlungen