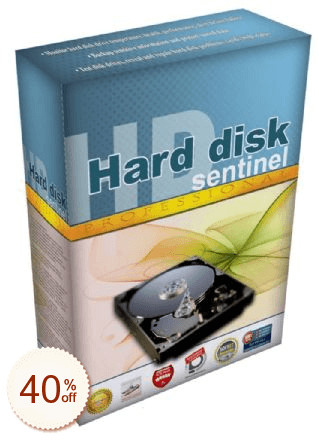 Hard Disk Sentinel Professional 40% sparen
Gutscheincode:
Standard (1 PC - Lifetime to use & upgrade)
40% off $11.70
Professional (1 PC - Lifetime to use & upgrade)
40% off $17.97
Professional Family (5 PC - Lifetime to use & upgrade)
40% off $31.80
Begrenzte Zeit:
Hard Disk Sentinel Professional is a professional hard disk health detection tool for Windows. It allows users to detect disk performance, health, temperature, information, transmission speed and other information in real time, and improve the hard disk warning function to provide users with a complete disk detection solution.
Spezifikationen
Version:

5.61

Hersteller:

H.D.S. Hungary

OS:

Lizenz:

A license is for a single user
Kundenfragen und -antworten
🔔 Hallo, ich möchte eine Version Hard Disk Sentinel Professional (40% sparen)kaufen. Im Shop wird die Version 5.61 verkauft. Kann ich diese aiuch auf die aktuelle Version 5.70 updaten? Wie lange kann ich das Produkt updaten?
Gruß Jens Otte
Answer
Dear customer,
The product you purchased is the latest version. You will receive the activation code and download link when you complete the order.

Stelle deine Frage