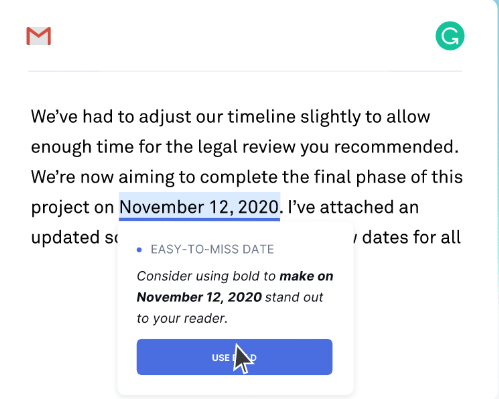 Premium - MONTHLY
$30
Premium - QUARTERLY
$60
Premium - ANNUAL
$144
Mac fans who often need English writing must have heard of English grammar checking and correcting software such as 1Checker. However, there are too many tools to help users improve their English writing level on Mac. Today, we introduce cross-platform English writing and correcting tool: Grammarly, to see its strengths.

Grammarly can be used on Windows/Mac/Web/Office suite (only support Windows). With browser plug-in on the Web, you can call Grammarly at any time to check words and phrases on the web pages. You can enjoy rich grammatical error correction services and functions on the Word and Outlook of Office suite.

Grammarly free version provides basic functions such as Spell Checking, Contextual Spelling Check, Grammar rule correction, Punctuation correction, Sentence Structure correction, etc. In advanced functions, You can also enjoy pre-judgment of article type (which can be proofread according to different kinds of articles), Plagiarism, Vocabulary enhancement, and Proofreading service (ProofReading, which invites professionals to find problems for your documents, and costs extra money).

Generally speaking, Grammarly is powerful, which can provide elementary users with five grammar checks, such as spelling check and synonym recommendation, and provide professional users with services such as Plagiarism and Proofreading. Suppose you subscribe to the premium version (Premium Plan supports 7-day refund without reason). In that case, you can also enjoy more professional grammar vocabulary correction references (more than 150 kinds than the basic plan) and more advanced grammar.

Grammarly is suitable for a wide range of users. For example, people often engaged in writing English, and students preparing for IELTS and TOEFL to go abroad.
Tags
Spezifikationen
Version:

Letzte Version

Hersteller:

Grammarly

OS:
Kundenfragen und -antworten
Empfehlungen