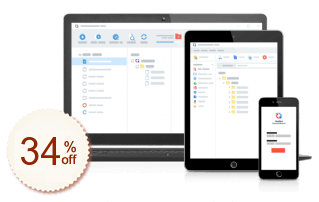 GoodSync 25% sparen
Gutscheincode:
Save up to 50% off by purchasing other Siber Systems software at the shopping cart
2,784 der umsatz
GoodSync Personal
25% off $22.46
GoodSync Workstation
25% off $29.96
GoodSync Server
25% off $374.96
GoodSync Control Center
25% off $299.62
Begrenzte Zeit:
GoodSync don't have much-complicated options and functions, but beneath its simple surface, it has extremely reliable and powerful two-way sync function, that is suitable for office workers who need to edit the file between office and home. So GoodSync can complete the data sync between two computers through a mobile storage medium, like USB flash drive, mobile disk drive.



In addition, GoodSync also supports sync with the FTP. If you have your own website space or server, you can upload your files to the server by this program in time. I personally think if you have a stable VPS, it's a good choice to use GoodSync to remotely backup your local data, because FTP can also be used to share data files with your friends and families.
Tags
Spezifikationen
Version:

11.7.5.5

Hersteller:

Siber Systems

OS:

iOS

Lizenz:

One license per computer
Kundenfragen und -antworten