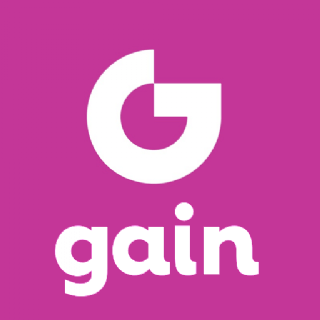 GAIN - 10 Users/Billed Monthly
$99
Do you ever have such experiences? After you finished your assignment, you sent it to your boss and then doing nothing but wait. You wait a time, and you wait some more. Oh! here comes a message! But it is a changing request. You repeat this process again and again. Please say no! Take a look at Gain! Your time is valuable! You need to change this time-wasting situation!

Gain is a robust and versatile platform that keeps the workflow of your whole team in order. You can connect as many people and rounds as you need, decide who has the right to approves people assignments and in what order. Also, your content can move to the next person for further editing or reviewing automatically! It looks cool, right? But Gain can do more. It has the ability to get access to clients and fetch feedback without their login, and the ability to fold your assets for better management, and equipped with content calendars to see all your jobs at a glance, and more! Once your team starts to use Gain, you will fall in love with it!

The Power of Gain:
1. Arrange the workflow of your whole team in order.
2. Convenient access for clients.
3. Fold your asset sequences in high efficiency.
4. Content calendars to see your content at a glance.
5. Automatically scheduling and publishing to social media.
6. Built-in editor to edit, crop, filter your social posts.
7. Concise and easy-to-use interface.
Spezifikationen
Kundenfragen und -antworten
Empfehlungen