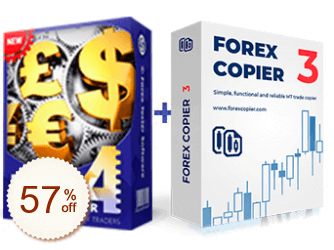 Begrenzte Zeit:
Forex Tester

Most of the new traders will be seduced by the brokers 400 times of leveraged ads or free demo accounts and driven by the excitement and emotion into the market. If you don't have enough training, the results will be sad because the real-time demo account has limitations, it is only useful for the traders who have the stable trading strategies and know what they are doing.

Forex Tester is designed to simulate various types of financial transactions accurately. It will help you quickly improve your trading skills to test new strategies and build a conference without any risk of real money lost, which are all irreplaceable.

The main features
● A forex trading training tool, especially developed for forex trading simulating for accurate testing.
● The best way to improve your trading skills and discipline to be a good trade.
● It provides massive historical trading data over the past ten years, that will be convenient to test your various trading strategies.
● It's easy to use, very practical, only cost several minutes to get the start.
● The accurate K-line, replay your trading history from MT4, report analysis, save the replay records, continuous replay.
● Comprehensive technical analysis for you to choose from includes moving average, Bollinger Bands, MACD, Pivot Points, SAR, RSI, stochastic oscillator, Keltner Channels, Heiken Ashi Candlestick, and more.
● It provides 18 kinds of currency, gold, silver, and precious metals historical data to help your test and the market replay for Stocks, Forex, and Futures.
● It's a handy and powerful automated trading test tool
● Accurate test results, enough statistical data to let you judge whether the trading strategy is stable.

Forex copier
Forex copier is the software that allows copying orders between different MT4 AND MT5 platforms. It works as an EA, so all platforms need to be always open to performing successful copying.
Tags
Spezifikationen
Kundenfragen und -antworten
Empfehlungen