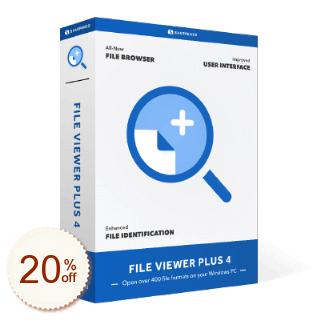 File Viewer Plus is a full-featured and easy-to-use file management editor. It supports more than 300 file types. You no longer need to buy additional software or install shady programs to open unknown or unique file types.

File Viewer Plus is more than just a file viewer. It is also a powerful editor and converter. Its most highlighted features - view, edit, and convert more than 300 types of files, allowing you to open all files with one software, including various documents, images, videos, archives, e-mails, etc. It is a weapon for your office.

In addition, the File Viewer Plus interface is a refreshing, simple, and intuitive user operation interface, simple to use, which greatly facilitates the daily use of users. At the same time, File Viewer Plus has improved file viewing and editing functions in the latest version, adding a new file detection system, which can help users deal with these "unknown file" problems once and for all.

Spezifikationen
Kundenfragen und -antworten