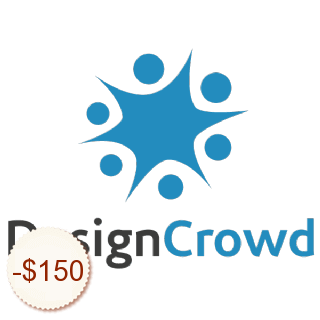 DesignCrowd Logo Design 41% sparen
Gutscheincode:
Get a Massive 50% Discount Off Your Next Design
461 der umsatz
1-3 Designs
9% off $99.19
6+ Designs
17% off $190.07
50+ Designs
41% off $188.21
75+ Designs
26% off $369.26
100+ Designs
18% off $605.98
Begrenzte Zeit:
DesignCrowd is a crowdsourcing website for creative design projects. Many people may struggle with designing a logo for their company or designing a poster for their work. Throw this puzzle to DesignCrowd, and soon you will get design bids from many outstanding designers. Anyone can upload a design project to DesignCrowd, set a deadline and budget, and then invite designers on the platform to participate in the design.

DesignCrowd mainly serves two types of users: designers and those with design needs. If you are a good designer, you can choose to join their community. And if you are a user with creative design needs, then you can initiate a task request on the platform, including design description, deadline, budget, etc. DesignCrowd said that every design requirement task initiated will generally receive an average of 25 to 100 designer bids. The task initiator can then decide who to choose to continue the idea. The user can also provide feedback and ask the designer to make some changes. After the result is finalized, the user can pay the design fee and use the selected design scheme.

In addition, the platform has two unique features: 1. Designers who have not won the bid but participated will be paid a certain amount; 2. Only after the design project is completely completed, the designers can see each other's work. To prevent plagiarism. For example, a logo design request initiated by Harvard Business School for its Innovation Forum recently received responses from 57 designers with 267 works.
Tags
Spezifikationen
Version:

Letzte Version

Hersteller:

DesignCrowd

OS:

Lizenz:

1 - 3 designs
Kundenfragen und -antworten
Empfehlungen