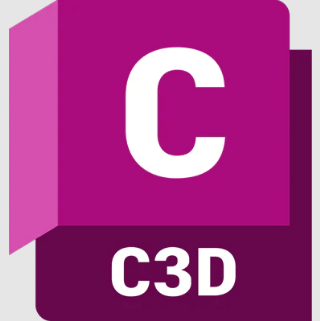 AutoCAD Civil 3D can be said to be a 4-in-1 product. First of all, it is based on AutoCAD and contains all the functions of AutoCAD. Many people use this product as an advanced AutoCAD. In addition, Civil 3D also includes all the functions of AutoCAD Map 3D. Map 3D is a GIS desktop product launched by Autodesk. The combination of Map3D and MapGuide will make many tasks more accessible and more convenient. If you are developing with MapGuide Enterprise, I suggest you pay attention to Map 3D.

AutoCAD Civil 3D is a building information modeling (BIM) solution for civil engineering, which can use in various industries such as land development, transportation engineering, municipal infrastructure, surveying, hydropower, etc. In addition, Civil 3D also includes a team collaboration tool, Vault, which is somewhat similar to a version control tool in software development.

AutoCAD Civil 3D provides an intuitive and clear operation interface and updates design efficiency, production efficiency, collaboration, and data exchange, which helps to shorten the design, analysis, and implementation of changes and modifications. It makes it easier for designers, Explore tools more efficiently.

In shorts, with AutoCAD Civil 3D, you can use it as AutoCAD or as a GIS processing tool and use it in conjunction with MapGuide Enterprise/Open Source to simplify your work. In addition, it is mainly used in professional design fields such as civil engineering.
Spezifikationen
Version:

2022

Hersteller:

Autodesk

OS:
Kundenfragen und -antworten
Empfehlungen