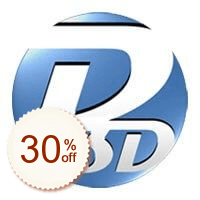 A license is for a single user
Begrenzte Zeit:
Aurora 3D Presentation is a program for designing business presentations, 3D product presentations, touch screen interactive presentations, 3D animation, videos, and other multimedia. Its function is similar to PPT production, except that the pictures of PPT are static 2D, while Aurora 3D Presentation makes a 3D move.

The primary function of Aurora 3D Presentation is similar to PPT, which is mainly used to make presentation files. But only different from PPT, Aurora 3D Presentation can do three-dimensional interactive projects, three-dimensional animation. Moreover, the most important thing is that the operation process is straightforward, and users do not need to know too much about 3D design foundations and animation design. With Aurora 3D Presentation, users can quickly design corresponding 3D animation presentation files.

Aurora 3D Presentation has many functions:
Comprises a character input function: You can add relevant words to the picture.
Shape function: The system will provide users with some shapes with 3D effects, such as square, rectangle, sphere, cylinder, etc., and then users can input relevant characters here so that their characters can also have a 3D effect.
Object insertion function: Users can insert related images, videos, 3D models, and other objects in the presentation slides.

At the same time, Aurora 3D Presentation has many functions, including selecting related styles, where users can add corresponding styles for their added objects, which is to add corresponding colors. The choice of text effect and style is to set the corresponding text accordingly.
Tags
Spezifikationen
Version:

2012 16.01.07

Hersteller:

Aurora3D

OS:
Kundenfragen und -antworten